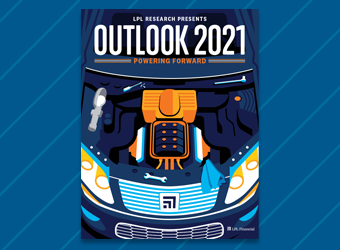 In 2021 it's time to restart the engines and prepare to navigate a new year with new challenges and opportunities. LPL Research Outlook 2021: Powering Forward gets you back on the road with economic and market insights for 2021.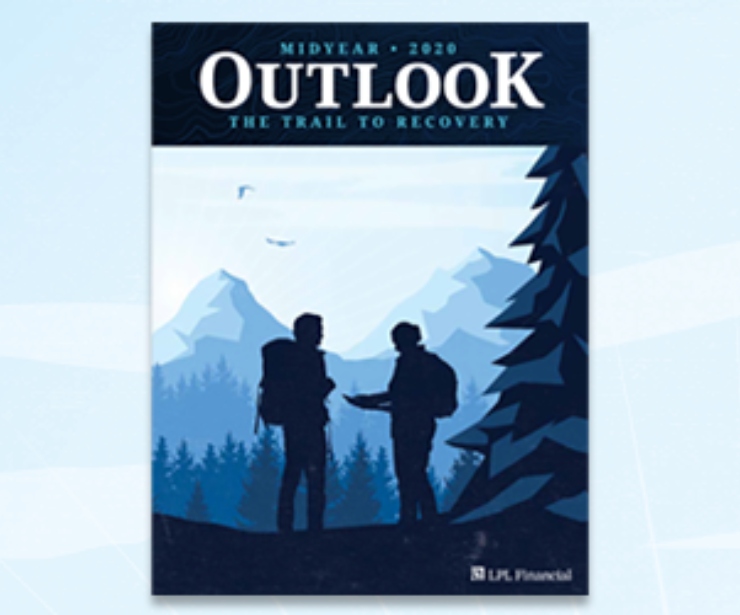 LPL Financial Research is looking ahead for new ways to face current challenges and prepare for better times. Use our Midyear Outlook 2020 to chart a path to eventual economic and market recovery.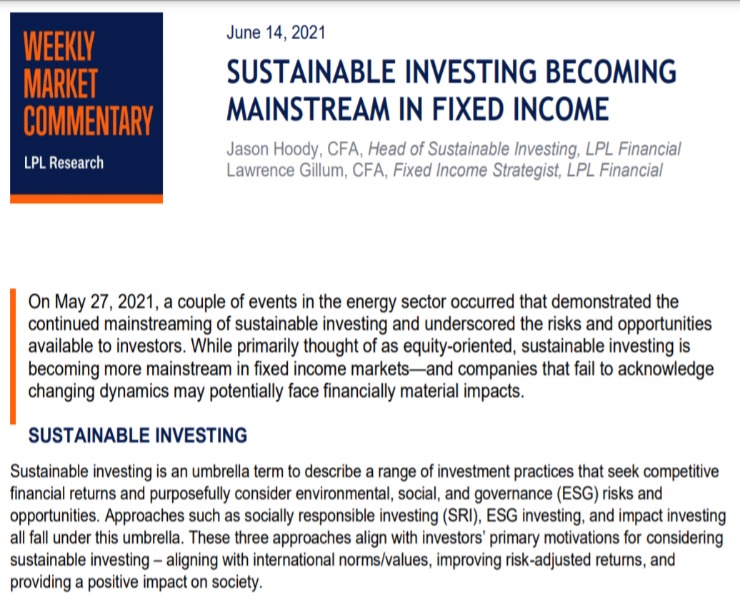 Sustainable investing is becoming more mainstream in fixed income markets and companies that recognize that changing dynamic…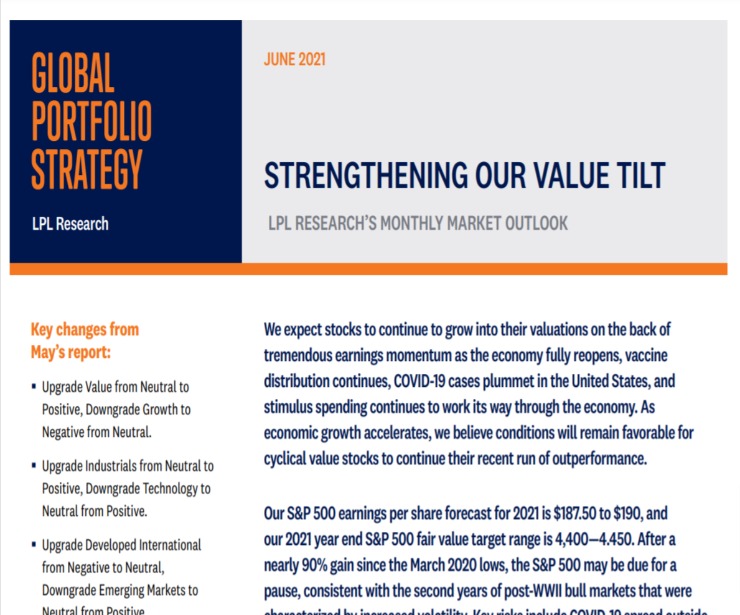 We expect stocks to continue to grow into their valuations on the back of tremendous earnings momentum as the economy fully reopens, vaccine distribution…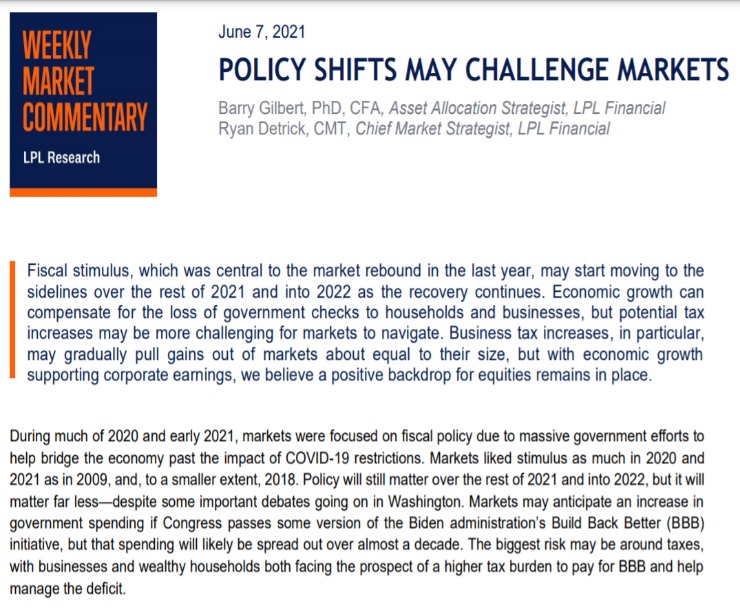 Fiscal stimulus, which was central to the market rebound in the last year, may start moving to the sidelines over the rest of 2021 and into 2022 as the recovery continues.
SIGN UP TO RECEIVE OUR NEWSLETTER
LATEST BLOG POST
Coronavirus Concerns? Consider Past Health Crises
Mar 9, 2020
During the last week of February 2020, the S&P 500 lost 11.49% — the worst week for stocks since the 2008 financial crisis — only to jump by 4.6% on the first Monday in March...Read More
LPL FINANCIAL
LPL Financial is one of the nation's leading financial services companies and a publicly traded company on the NASDAQ under ticker symbol LPLA. The firm's mission is rooted in the belief that objective financial guidance is a fundamental need for everyone.... Learn More